These girls do!!




Exibit 1: Kelly, AKA Mama-V-To-Be and my hot married with babe in belly bridesmaid.




Kelly was the first to buy her dress. Kelly is ALWAYS ahead of the game. Well, this time it failed her. FAIL!!! See, Kelly decided to try her dress on last night and had a problem. Baby Gingerbread is too big for the dress. So our dear Kelly is awaiting her new dress via FedEx. Good luck Kelly!!

Exibit 2: Robin, AKA owner of many dresses and my hot single bridesmaid.




Robin has a great brown Marc Jacobs dress she was thinking of wearing, but found another dress while shopping in the US. Success. Well, Monday night Robin decided she wanted another dress. Cause 2 hot brown dresses in her closet aren't enough for this brown haired beauty. So like Kelly, Robin's dress will arrive in 8ish days via FedEx. Here's to 3rd times a charm Robin!

Exibit 3: Tara, my maid of honour.




Tara bought a dress a while back. Now she thinks it too short and doesn't want a strapless dress. Probably a good idea seeing as Tara is my boobie friend :)As of yet, there is still no dress. So today is the day we find one and get it en route. If not, you may see my MOH looking like this ...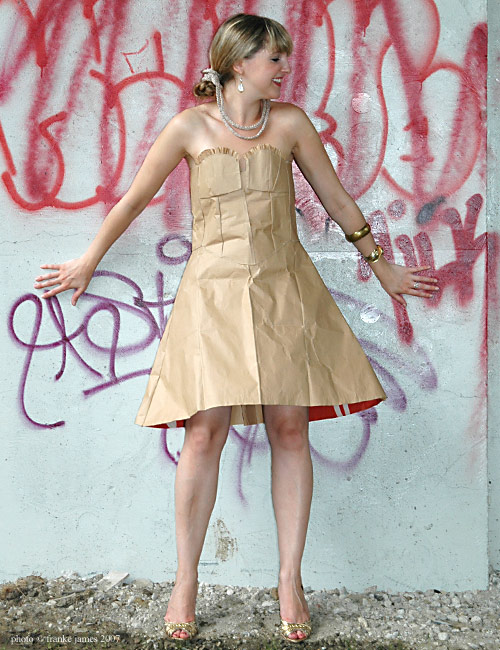 3 weeks tomorrow until Jer becomes my eternal side kick!