So update on my girls ...

1. Mama-v-to-be. As you may recall, she ordered a dress online. Well, the company contacted her last week to tell her that the dress was noted the wrong size online, and that it's really 10 sizes smaller!! So, Kelly and the man behind the belly (Brian) boogied off to the mall and success!! A hot dress!! Fingers crossed baby-to-be chills out in the growing factor in the next couple of weeks :)

2. Robin. Not sure if it arrived yet, but she tells me she picked up hot pumps.

3. Tara. I actually found a dress at Le Chateau on Orfus Rd (a street in Toronto that houses many outlet stores). Tara came to visit at Robin's dance studio to try it on, and success! Another off the rack winner. THANK GAWD!! I bought this dress knowing it was a final sale :)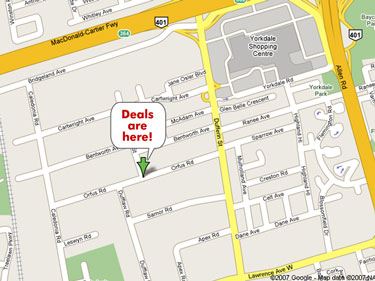 Weather Network

Anyone else wake up to snow today? I did. Starting Friday, I will be able to track the weather forecast. Sure we all know how accurate the forecast really is, but it'll give me something to do. It will also force those travelling in from out of town to anticipate crappy weather and get on the road early so they make the ceremony. PROMPT START!!!!




16 days!